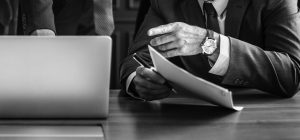 Chalice Mining Ltd has announced its intention to pursue a demerger of its Australian gold assets, subject to shareholder and regulatory approvals.
This decision follows a strategic review of Chalice's portfolio, which concluded that a demerger of the company's gold projects (including the district-scale, 100%-owned Pyramid Hill Gold Project in Victoria) was the optimal structure to maximise value for its shareholders. A demerger would also allow Chalice to focus on its world-class Julimar Ni-Cu-PGE project and the new West Yilgarn Ni-Cu-PGE Province in Western Australia (WA).
A demerger would aim to deliver Chalice shareholders a standalone, listed, Australian gold-focused exploration company with a strong balance sheet to target tier-1 gold discoveries in Victoria and WA.
The demerged entity would hold the largest land position (>5000 km2) in the Bendigo Zone of Victoria, which hosts Kirkland Lake Gold's Fosterville Gold Mine (approximately 9 million oz Au endowment) and the historic Bendigo Goldfield (approximately 22 million oz Au endowment). The entity's portfolio would be further enhanced by Chalice's other high-potential gold projects, including the highly prospective Viking Project in WA (where Chalice is earning up to a 70% JV interest).
Key advisors have been engaged to commence preparations on the proposed demerger. The potential transaction structure will be finalised subject to receiving legal, financial and taxation advice, and communication with regulatory authorities. The potential transaction is subject to obtaining all necessary shareholder and regulatory approvals. The company will provide further details in the coming months as these matters are progressed.