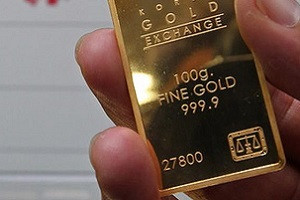 US investment bank Morgan Stanley has published an updated gold outlook, taking into account recent news from the US Federal Reserve. Analysts of the bank took a neutral position regarding the prospects for the yellow precious metal.
The review of the bank also deals with the prospects of silver. Investbank analysts are very optimistic about the rise in prices for this precious metal, as the world is recovering industrial demand for silver. Growth in demand will be felt in the second half of 2019.
According to the forecast of Morgan Stanley, the average price of a yellow precious metal will be $ 1,290 per ounce in Q2 2019. Then in Q3, the price may rise to $ 1,300, and in Q4 you can count on the value of $ 1,350 per ounce. Analysts say that one of the main factors behind the rise in gold prices is regular purchases of precious metals for reserves by the Central Banks of some countries of the world. For example, in the first quarter of this year, they bought 126 tons. The leaders of gold purchases are the Central Banks of Russia, China and Turkey.
Gold perspectives
The rise in gold prices to $ 1323 per ounce means that the price rally to $ 1360 will start earlier than expected. This point of view was expressed by analysts of TD Securities. The driver of growth should be a reduction in the Fed's key rate.
The fact is that financial markets are set to lower the Fed rate this year, which means the American dollar is losing a solid foundation. If the dollar weakens, the stock markets will also be under pressure. Under these conditions, the yellow precious metal has a good chance to start the price rally to the level of $ 1360 per ounce, and next year the growth may reach $ 1,400.