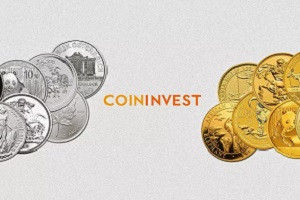 American financial company INTL FCStone, which provides consulting services to investors around the world, bought the German company CoinInvest GmbH with headquarters in Frankfurt am Main. Thus, the Americans decided to expand their direction in precious metals.
INTL FCStone announced the beginning of the purchase of two European companies: CoinInvest GmbH and European Precious Metal Trading GmbH. The buyer will be the Dutch subsidiary INTL Netherlands B.V. It is worth saying that the company CoinInvest operates throughout Europe, but its headquarters is in Germany. She is active in the market of precious metals. The same goes for European Precious Metal Trading GmbH. Both of these companies are located in Frankfurt am Main and supply private investors with such precious metals in the form of ingots and coins like gold, silver, platinum and palladium.
The American company INTL FCStone provides its services in the field of finance for managing risky assets, and is also active in the market of precious metals. Its headquarters is in New York, with a staff of 1,600. The market capitalization is $ 767 million. In 2017, its turnover was $ 29.3 billion.
She collaborates with wholesale suppliers of precious metals, traders, refineries, jewelry manufacturers and government organizations, which allows her to have wide access to the market of precious metals in different countries of the world. Having bought German companies, the Americans expanded their range of services through private customer service in the field of precious metals.
Barry Canham, head of precious metals at INTL FCStone, said in an interview that "thanks to the purchase of German companies, they will be able to offer their clients a full range of services for investing in precious metals. This will allow developing new technologies to improve investment methods. Thus it will be possible to offer investment services from gold mining, its production and to the finished investment product for a private investor. "