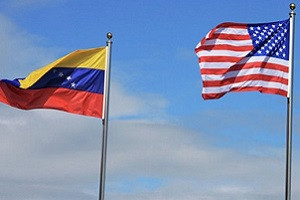 US authorities have frozen assets of the Venezuelan company Minerven, which are located in the States. This company is engaged in mining and processing of gold. She is accused of supporting the Maduro regime.
According to Bloomberg, the US authorities imposed sanctions against the Venezuelan mining company Minerven and its director Adrian Antonio Perdomo Mata. She is accused of supporting the current president of Venezuela, Nicolas Maduro.
The US Foreign Assets Control Service (OFAC) has decided to freeze Minerven's assets in the United States. In addition, US citizens will be prohibited from conducting any business cooperation with a Venezuelan company. In case of violation of the ban against US companies will be taken sanctions.
The control body of the United States based its decision on the fact that the leadership of Venezuela handed over control over gold mining in the country to certain military groups, which derive their share from this. And because of the decline in oil production and the fall in revenues, militarist groups began to illegally sell their gold to get foreign currency. Thus, Maduro has a source of income, through which he buys his loyalty.
The US Treasury said that Minerven buys gold from Venezuela and processes it into bullion, which is then stored in the country's central bank. The Venezuelan government then uses this precious metal to obtain foreign currency to finance budget expenditures. According to the Americans, the Maduro regime is carrying on illegal gold trading, which supports the financial and humanitarian crisis in the country. In addition, the mining of precious metals is the destruction of the natural ecosystem. For this reason, all persons involved will be prosecuted by the US authorities.