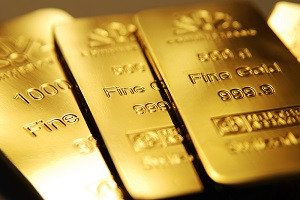 Venezuelan authorities again took the gold from the reserves of the Central Bank of the country to keep the state economy afloat. This was reported by Reuters. But sooner or later, the "lifeline" in the form of gold will end.
The crisis in Venezuela has affected not only ordinary citizens of this state, but also dealt a crushing blow to public finances. Earlier this week, it was reported that 8 tons of gold were seized from the Central Bank's warehouse, which were immediately sold abroad, but it is not known exactly which country it was sent to. The Reuters article refers to its source in government circles.
For many years, Venezuela has been suffering from a severe economic crisis, which has worsened recently after the tightening of US sanctions. According to data for February of this year, inflation in the country amounted to 2.3 million percent. Already several times the financial authorities of Venezuela resorted to the sale of state gold in order to obtain American dollars for the purchase of imported goods, since in the "fat" years the production of basic consumer goods was not established.
From official sources it became known that since the beginning of the current 2019, 30 tons of yellow precious metal have been sold from gold reserves. According to some calculations, the gold reserve of Venezuela is now about 100 tons.
It is worth recalling that due to unsuccessful swap transactions with investment banks, Venezuela lost a significant amount of gold. For example, Citigroup left itself 32 tons of Venezuelan gold, because the conditions of the transaction were not met. Another part of the country's gold reserves of 14 tons remained in London, since the Central Bank of England refused to give Maduro the precious metal. There were suspicions that he could use it for personal needs or send it for storage in Russia or Turkey.
In addition to the economic crisis, the country also began a political one. Fewer countries support the Maduro regime. There were even rumors that the United States could organize a military invasion, but this did not happen. We should not forget that, besides gold, Venezuela has the world's largest oil reserves. But in the best years, the authorities of the country could not manage them wisely in order to prepare in advance for the current crisis.