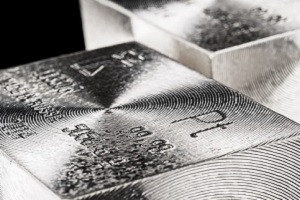 The precious metal platinum is a very rare commodity. It can be mined in just a few places. Platinum is found in the earth three times less than gold. According to the World Platinum Council (WPIC), only 4 countries of the world produce it on an industrial scale. The largest platinum deposits are located in South Africa.
The WPIC survey says that only about 6 million ounces of this precious metal is mined in the world each year. Platinum mining in the world is as follows: 72% in South Africa, 11% in Russia, 8% in Zimbabwe and 6% in North America. The remaining 3% comes from China, Colombia and Finland.
Any large platinum deposit contains, in addition to platinum, other platinum group metals, namely: palladium, rhodium, ruthenium, iridium and osmium. Depending on the ore being extracted, platinum can be found either as a primary metal or as a secondary metal. For example, in South Africa and Zimbabwe, platinum is mined as the primary metal.
Gold and Google Pay
Residents of India will soon be able to invest in gold through the payment service Google Pay. This is stated on the website of International Adviser. This information was confirmed by several regional editions of the country.
The user of the application will receive an account that will be tied to a deposit in gold. With Google Pay, people in India will be able to buy precious metals at market prices. The Californian IT company is working on this project in cooperation with the MMTC-Pamp India Refinery, which is a joint venture of the Indian state-owned company MMTC and the Swiss Refinery Pamp SA. MMTC-Pamp will be responsible for the supply and storage of physical gold, which will be purchased through the Google Pay application. Mexico: Precious Metal Mining In January 2019