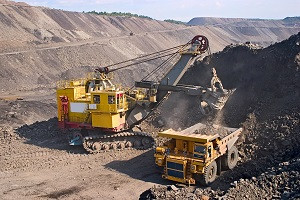 Saudi Arabian Mining Co. plans to invest in the mining industry several billion dollars. Thus, the Arabs intend to increase gold production to 1 million ounces over the next five years.
There are also rumors that Saudi Arabia intends to gradually distance itself from the US dollar as a means of payment for the supply of oil. But in this country there is not only "black gold". As it became known, there are large reserves of yellow precious metal in the state. Currently, gold production in Saudi Arabia is 415,000 ounces per year. Saudi Arabian Mining Co. plans to invest $ 7.4 billion in geological exploration by 2035, so that in five years it will double the output of precious metals. This is reported by Bloomberg.
Upon reaching a volume of production of 1 million ounces (31.1 tons), Saudi Arabia will be in the TOP-20 countries producing gold. The increase in gold production in the country is part of the infrastructure program in the amount of $ 426 billion. Over time, these investments should make it possible to extract resources by $ 1.3 trillion.
Darren Davis, head of state-owned gold mining company Saudi Arabian Mining Co. (the second name is Ma'aden) said that the growing tensions in the world led to an increase in demand for gold as a protective asset.
Thus, Saudi Arabia began to pay more and more attention to gold mining. At the same time, the authorities of this Arab state intend to reduce their dependence on the US dollar in the supply of oil. They have already informed the United States that they intend to use other currencies of the world in their transactions.
In the Arab world, the role of gold as a means of paying for oil continues to grow. A vivid example was India's payment of Iranian oil.