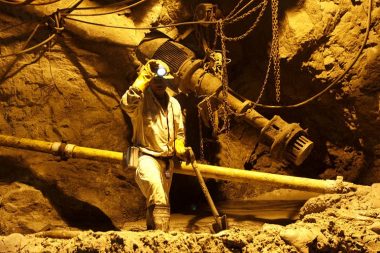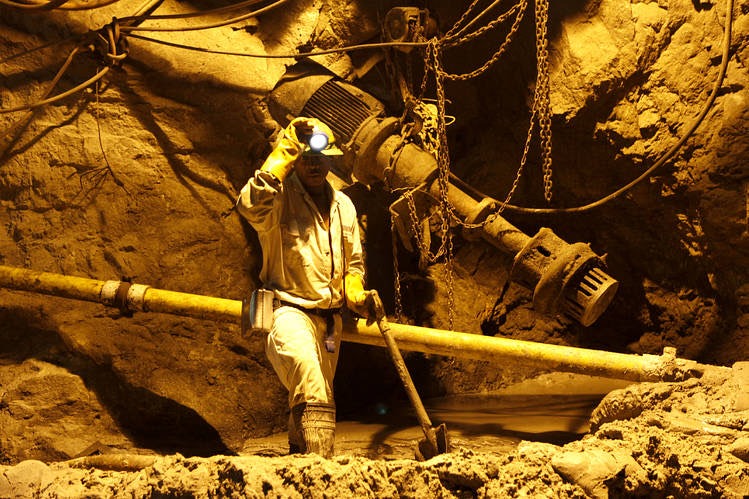 The Ity Mine in western Ivory Coast in 2019. It is one of two large-scale gold mines in Africa that have signed up for the Single Mine Origin program.
Tracing the path that gold takes from mine to market is notoriously difficult.
Charlie and Dan Betts, brothers from Birmingham, England, who represent the ninth generation of their family in the gold smelting and refining business-in 1760, Alexander Betts founded what is now called Betts Refining in the city's Jewelry Quarter-believe they have a solution to gold's traceability problem. Single Mine Origin, or S.M.O., Gold is an industry standard they created in 2018 to connect the dots between large-scale gold mines and the jewelry market.
"What we're doing is trying to get jewelers across the spectrum to engage with provenance," Charlie Betts said on a recent video call. "Ninety percent of the gold in the market, people can't actually point to where that gold came from."
S.M.O. Gold mandates chain-of-custody protocols and, so far, two large-scale mines in Africa have signed up: the Yanfolila Mine in southern Mali, owned and operated by Hummingbird Resources, which Dan Betts founded in 2005; and the Ity Mine in Ivory Coast, owned and operated by Endeavor Mining, one of Africa's largest gold producers.
Together, the mines produce more than 300,000 ounces of gold per year, which could be classified as S.M.O. Gold. And an additional Hummingbird mine, in Guinea, is under construction and is expected to start producing S.M.O. Gold by mid-2023.
"With Hummingbird, we have oversight of the entire supply chain from the hole in the ground to the ring on a finger," Charlie Betts said.
Since its introduction in January 2018, S.M.O. has gained a small but growing following in the U.K., where a number of high-end jewelers-including Stephen Webster, Emefa Cole, Shaun Leane and the Brazilian designer Fernando Jorge-have embraced it as a way to provide extra assurance to socially conscious customers, who can receive a QR code that gives them a direct link to the source of the metal.
"The most high-profile ring I've ever designed-the engagement ring I did for Machine Gun Kelly and Megan Fox-is made out of Single Mine Origin Gold," Mr. Webster said in a recent phone call.
As of April 2021, all of Boodles's gold jewelry, including chains and wedding bands, is made of S.M.O. Gold. "The really exciting bit is we can actually name the mine," Mr. Wainwright said. "Then you know what's going on there, you can see photos, you can visit it."
But does traceability alone guarantee that the gold has been mined responsibly?
The Betts brothers acknowledge that gold mining is, by definition, unsustainable. "It's a finite resource and then it's gone," Dan Betts said. "We're trying to prove we can develop those resources in a way that's responsible, not just for governments but for communities in remote locations where the mines are."
He cited the community development programs that Hummingbird supported-in areas such as education, health and water and sanitation-and said the company was actively involved in teaching the local population "skills that are transferable, so after the mine is gone people are equipped" to find alternate employment.
As a member of the World Gold Council, Hummingbird is required to implement the Responsible Gold Mining Principles that the council established in 2019 as a framework for what constitutes responsible gold mining.