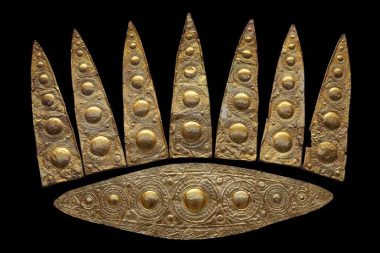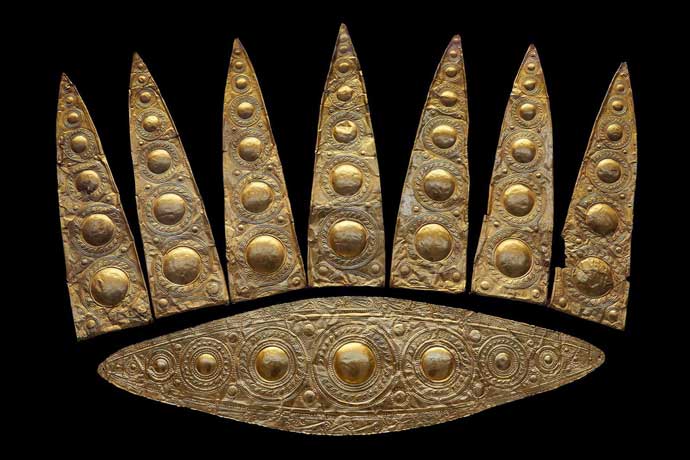 We've always turned to this precious metal in times of distress, so is there any wonder that jewelry designers and museum curators are busy with work? And is it really any surprise that there seems to be a modern-day gold rush?
"In these troubled times, gold provides reassurance," Bérénice Geoffroy-Schneiter, an art historian, wrote in an email. "It has always been a safe haven."
"I'm busier now than I've ever been," said Pat Flynn, a highly regarded jeweler and metalsmith based in High Falls, N.Y. Mr. Flynn's 44-year career in the jewelry industry has involved hand-fabricating rustic bracelets, rings and pendants in a variety of metals, including steel, iron and silver, often pairing them with diamonds for contrast.
"You can work more accurately and precisely with gold," Mr. Flynn said. "When you learn the material, it's like a baker learning how to work with bread dough, and it becomes second nature after a while. That's one of the reasons why gold is such a pleasure to work with.
"And I've had people wear my gold pieces every day for years and years and years, and the material holds up," he added.
Ms. Teetelli said, gold offers a portal to ancient civilizations-a perennial inspiration for her work, which she makes by hand in her Los Angeles studio. After a brief career in archaeology, she has gained considerable attention in the jewelry world in recent years.
"The alloy that I typically work in is a historical alloy combining pure gold with copper and silver," Ms. Teetelli said. The recipe she favors is an exact match to that used in ancient Greek, Egyptian and Eurasian cultures, several examples of which can be found in museums the world over, she said.
"My designs really wouldn't exist without these histories," she said. "I see it as a way of celebrating and respecting the history of gold work and goldsmithing. I'm making it my own by reinventing some of the techniques and making them more modern and wearable. And I love this idea that I'm preserving history for the future."
The British designer Melanie Eddy echoed these sentiments. "In a way, working with gold is almost primordial," she said. "You're reaching back to generations of people working in gold for thousands and thousands of years."
Although gold is now trading at more than $1,850 an ounce, compared with $1,260 just five years ago-"Some of my earliest gold pieces have increased in value over six times, just in gold value alone," Ms. Eddy said.
"Gold has driven wars, avarice, love, passion, conquest and technology".
"Gold has great historical weight as a material of beauty and artistry, but also one of power, of emotional as well as financial value".