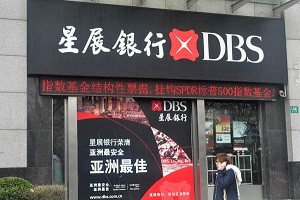 According to the Singapore DBS Bank, now is a good time for investors to increase their positions in gold. The vice president of a branch in Taiwan believes investors should use the current moment to buy a yellow precious metal.
For the past 12 months, analysts at DBS Bank (the largest bank in Singapore) have taken a neutral stance against gold. But this year, gold has become an attractive asset for investment, as the global economy shows minimal growth, which indicates the last phase of growth before the recession.
"Conservative and cautious investors may invest in government bonds, which give a small but stable income. Gold may not be suitable. But those investors for whom higher returns on investments are important should have at least 5% of gold in their investment portfolio", This view was expressed by the Vice-President of the Taiwan branch of DBS Bank. However, the presence of gold does not always guarantee a high yield. But, it is the best protection of capital from the volatility of financial markets.
Gold Mining in the USA
In January of the current 2019, only 18 tons of gold were mined in the United States, which is -7% less than in December 2018.
According to the US Geological Survey (USGS), the country's gold mining companies were able to produce 18 tons of gold in the first month of this year. Thus, since the beginning of 2019 in the United States continued the process of reducing gold production.
Compared with January 2018, the decline was -0.5%, and compared with December 2018, the decline was -7%. It turns out that January 2019 was the worst month for gold mining companies since January 2016, when 16.1 tons were produced.
US companies are also experiencing problems with the extraction of gold from ore, as it is becoming less and less-it is difficult to find new deposits with a high content of precious metals in the ore.